Alliance Française
Saint Kitts & Nevis
About Us
Alliance Française Saint Kitts & Nevis is the best place to learn French!
The Alliance Française of Saint Kitts & Nevis is an organization that aims to promote the French language and francophone culture around the Caribbean. Understanding and adapting to the different learning styles, we offer French courses and classes all year round.
We work alongside the Alliances Françaises | Eastern Caribbean Network, local and national governments as well as various associations and operators of the educational and corporate sectors to remain the gold standard for French-language education and culture.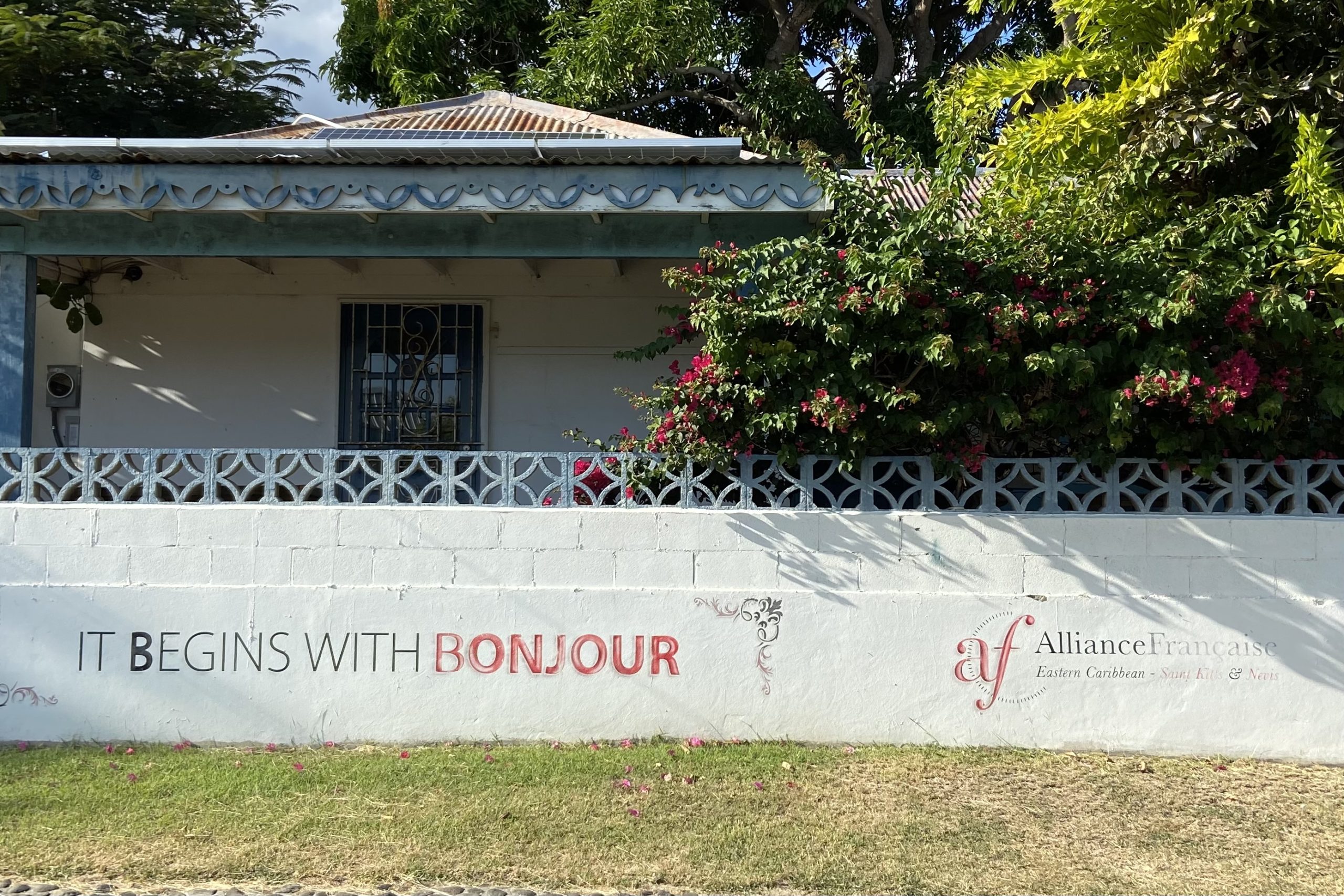 Alliance Verte Project
Alliance Française Saint Kitts & Nevis is renovating!
We are proud to present a video detailing the completion of the first phase of the « Alliance Verte » project.
Alliance Verte is a project supported by the Global Environment Facility/Small Grants Programme by UNDP.
Back to Alliance
Learn French with the Alliance Française and take one step closer to expanding your horizons!
A new term will begin from September 11th, 2023 to November 3rd, 2023.
From September 4th to September 8th, receive a 10% Early Bird Discount for full payment of classes!
New from this September! Join the term and get a free workshop to practice the language in a fun and different way! 
Group classes are available for beginner to advanced level, for children, adolescents and adults.
Information & Registration available at 465 9415 / 762 6135 / afstkittsnevis@gmail.com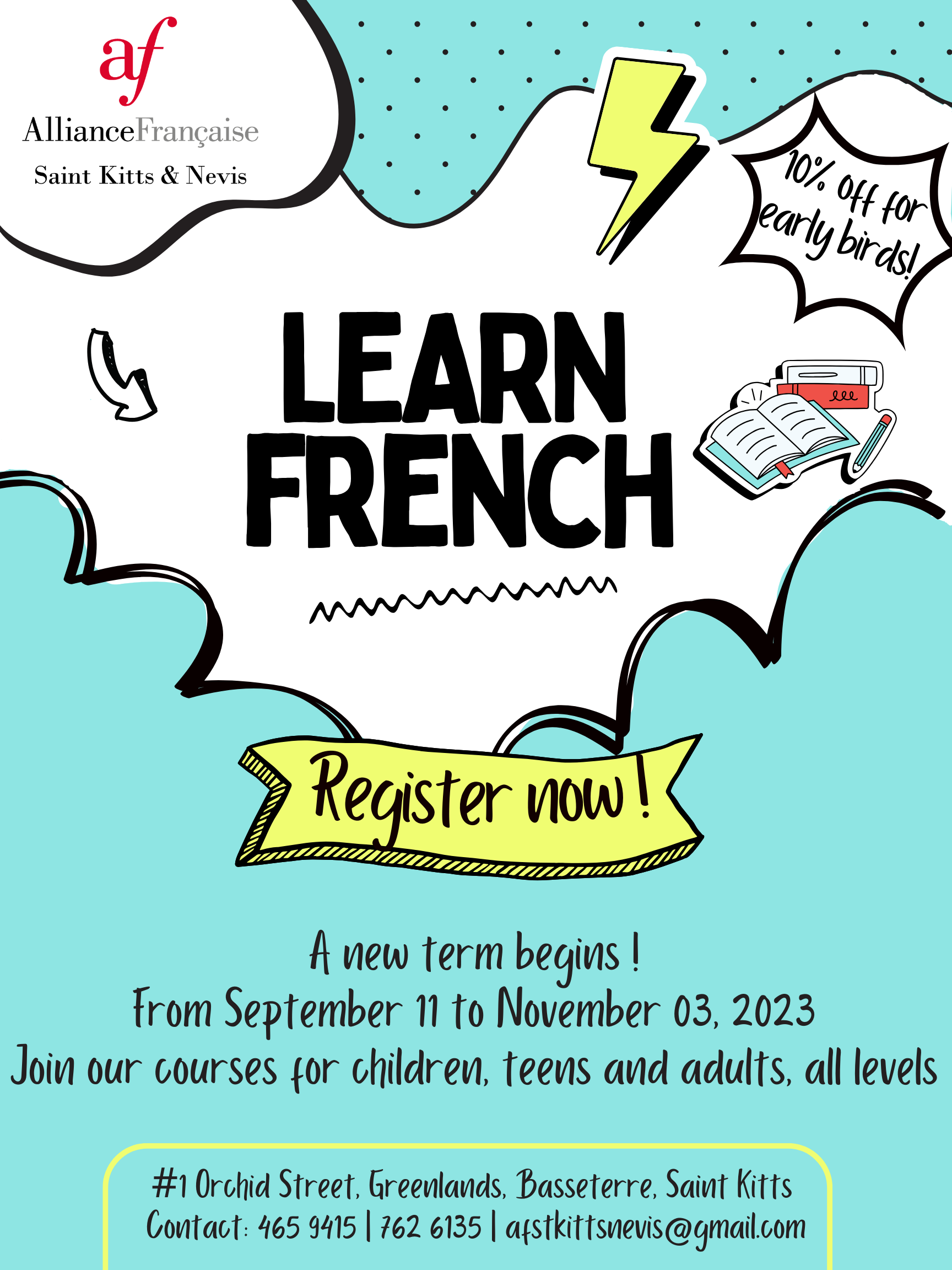 Thank you to our sponsors!
The Alliance Française of Saint Kitts & Nevis would like to thank MSR Media, our annual sponsor without which our work wouldn't be the same.
News
Follow us on Instagram